Porsche Taycan Electric 4S Performance Battery Plus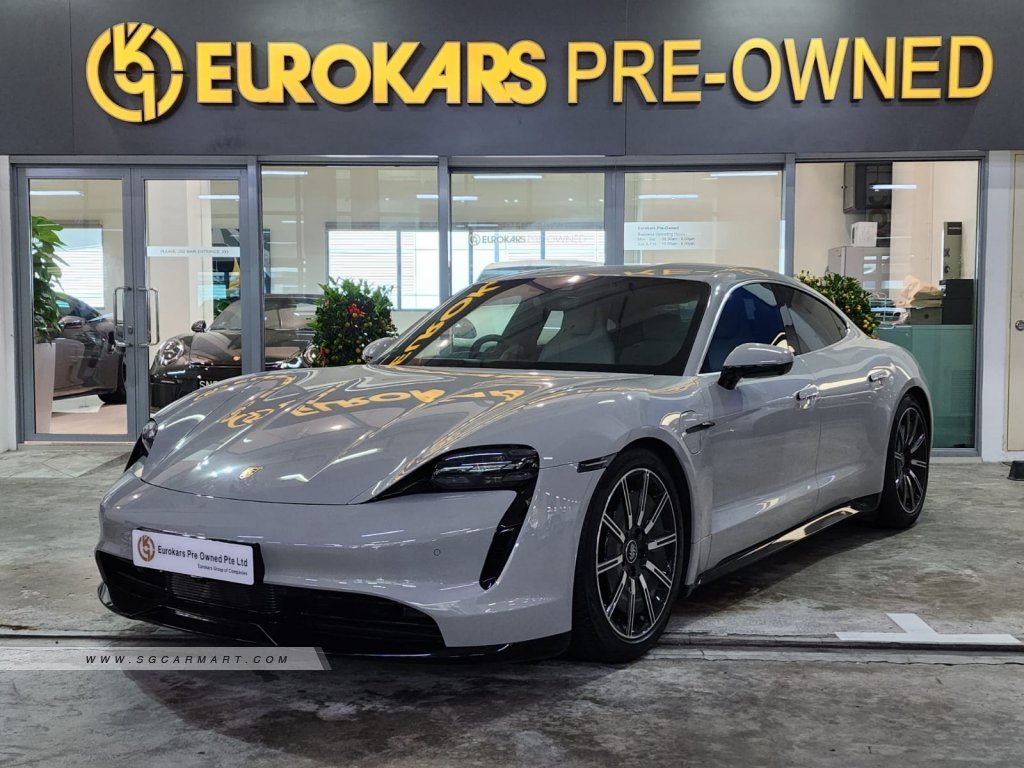 Tinted LED matrix main headlights include PDLS, Bose surround sound system, heat pump, 2-tone leather interior, 14-ways comfort memory seats with memory package, single-speed transmission on front axle, genuine low mileage with 5 years warranty and free maintenance package or 100k km, battery warranty 8 years or 160k km. There are no Old Porsche, only new owner!
Vehicle Details
Vehicle:

Porsche Taycan Electric 4S Performance Battery Plus

Price:

S$635,800

Depreciation:

$60,160 per year

Date of Registration:

30/12/2021 (8 years 9 months 5 days COE left)

Mileage:

5,000 km

Road Tax:

$7,230 per year

Deregistration value:

$231,949

OMV:

$0

COE:

$79,601

ARF:

$216,157

No. of owners:

1

Transmission:

Auto

Engine Capacity:

0 cc

Type of Vehicle:

Sports Car

Curb Weight:

2,295 kg

Year of Manufacture:

2021
Features
Performance battery plus 93
4 kwh producing 663bhp and 640nm of torque. 0-100 km/h 4 seconds. Top speed 250km/h.
Porsche electric sports sound
performance battery +
sports chrono package
20" sports aero rims
ambient lightening
smoker package 4+1 seats.
Dealer Details
Name:

Eurokars Pre-Owned

Location: 237 Alexandra Road The Alexcier,
#01-01 and #01-02 Singapore 159929
Phone:

+65 6631 9740
Similar Vehicles In Stock